Transport
Pre-school, reception and pre-prep had a wonderful, busy two days as part of the annual 'Go Creative'.
This year we focused on transport and were fortunate enough to have the Austin 7s' club, glider pilots, F1 and Bentley racing team drivers, an american jeep and a pilot come to visit the School.
The children ask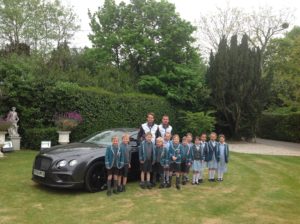 ed some fantastic questions and have been so enthusiastic about seeing all the different vehicles.
Thank you to all our visitors for coming in to show us the types of transport they use this week.